Air Conditioned Cabins
Non Air Conditioned Cabins
Air Conditioned Cabins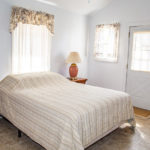 Me-4-U:
A single room cabin with a queen size bed offering both a ceiling fan and air-conditioning. This style cabin accommodates up to 2 people.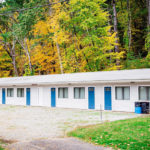 Sunset Lodge (downstairs): This cabin has two adjoining rooms (front and back) on each side with ceiling fans and air-conditioning. Both sides have a double bed and two twin-size beds. This style cabin can accommodate up to 4 people per side and up to 8 people total.
Pine Inn, Ritz, El-Rancho, Cactus:
Large two-room cabin. Each side with a double and twin. Accommodating up to six.
Weekly:
$950* (per adult) includes 14 meals [Friday to Friday -OR- Sunday to Sunday]
Weekend:
$315* (per adult) includes 4 meals [Friday to Sunday -OR- Saturday to Monday]
Daily:
$145* (per adult) includes 2 meals [applies to Monday through Friday]
*All rates apply to double occupancy & CT state tax is added to your bill*
Children's Rates
Age
Weekly
Weekend
Daily
2-3 years
$110
$40
$15
4-8 years
$225
$85
$35
9-12 years
$325
$125
$50
13 and up
Adult Pricing.
Non Air Conditioned Cabins
Click any image to view entire gallery, press ESC to return to page.
Looking for other lodging options?
Contact us for rates with "Bed & Breakfast" offerings or for no meals included.